Adult Psychotherapy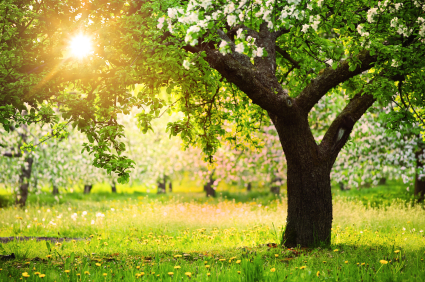 Dr.  Barone provides psychotherapy for many situations faced by adults and couples. Her approach is supportive, caring and solution-focused, which empowers the individual to find answers to their current life stressors.  Stressors may be on-going conditions such as depression, anxiety, substance abuse or trauma or they may be situational such as family or life cycle changes, employment or financial concerns or acute trauma or loss.
People enter psychotherapy when they feel they have reached a crisis and their usually coping strategies are not working.  New coping strategies are taught by Dr. Barone with guidance to practice these strategies in the present life situation.  Many issues adults face had their beginnings in early family life.
Clinical hypnosis or hypnotherapy is often a helpful adjunct to talking therapy. Clinical hypnosis is used to relieve stress, depression, anxiety, chronic pain and compulsive behaviors, such as addictions and overeating.  Dr. Barone is a Nationally Certified Clinical Hypnotherapist skilled in hypnotherapy techniques for various problems.
Group Therapy
Group therapy is effective treatment for many adult concerns. Developing social skills, managing chronic pain and negotiating major life events, such as death,  divorce or addiction are some of the benefits of group therapy. Group consists of from five to ten members who meet weekly for a series of six sessions.  The group members learn from each other, provide support and practice new behaviors in the therapy group.  Various groups are forming monthly.  All participants are screened by Dr. Barone and enter group when it is therapeutically appropriate.
Adult Testing and Evaluation
Psychological evaluations and forensic evaluations are often requested by the court system or the legal representatives of individuals.  Dr. Barone is experienced in providing full psychological evaluations, and competency evaluations for the adult and juvenile courts.  Psychological evaluations involve administering various standardized psychological tests under standardized conditions in order to obtain a clearer picture of the individual's functioning and to guide treatment recommendations.
After test administration, a written psychological report is completed by Dr. Barone. Forensic evaluations are psychological evaluations which seek to answer questions regarding individuals who are involved with the legal system. Dr. Barone follows the specialty guidelines developed by the American Psychological Association for Forensic Psychology.  (edit)
Family Therapy
Today, a family can be defined in many ways.   A basic tenet of  family life is that all members of the family work together to protect and advance the care of each of its members.   The members are interdependent.  A  family, like a couple, has a natural balance which can be upset by forces within the family such as generational differences, the struggles of an individual member of the family,  or forces outside the family, such as prejudice, discrimination or economic stress.
When one or more adults in the family  seek family therapy, it is to resolve conflict and restore the balance of the family.  Often a teenager or child in the family is struggling with strong feelings or reactions to events. This is a good time to  enter family therapy.  This is true because what affects one member of the family has a "ripple effect" on the other members of the family.  Dr. Barone sees the family as a whole system, an ecological system.  Each member is important in your family and family therapy can help your family restore or reach a state of healthy balance.
 Couples Therapy
Couples, or Co-joint Therapy is a highly specialized, active, form of treatment that provides direction and support for the couple as a unit.  When two individuals decide to share their lives together, there can be exhilarating advantages.  At times, the initial commitment to love, trust, and cherish each other above all others can give way to anguish, doubt, and worry. Infidelity, addictions,   pressures from society, family, or  financial instability, among other things, can weaken the bonds of communication and commitment.
Couples  therapy is recommended when both partners in the relationship desire to increase their communication skills or have become  frustrated with each others' actions.  It is best not to wait when these issues arise as the sooner the couple enters therapy, the better the chance of restoring a healthy balance.
Relationships that are just beginning, or those that have endured  for years can become unstable.  Before deciding to end the relationship, meeting with Dr. Barone for a course of couples therapy can provide a couple with the necessary tools to strengthen communication and renew commitment to a healthier lifestyle.